Quality Mark
TOCEMA has developed a three-level Quality Mark for town centre management initiatives to be recognized on a standardized basis for the quality of the services they provide in the long-run.

Quality Marks aim at :
setting, maintaining and constantly improving high standards of town centre management around the world ;
providing a good practices framework to interested initiatives ;
Presentation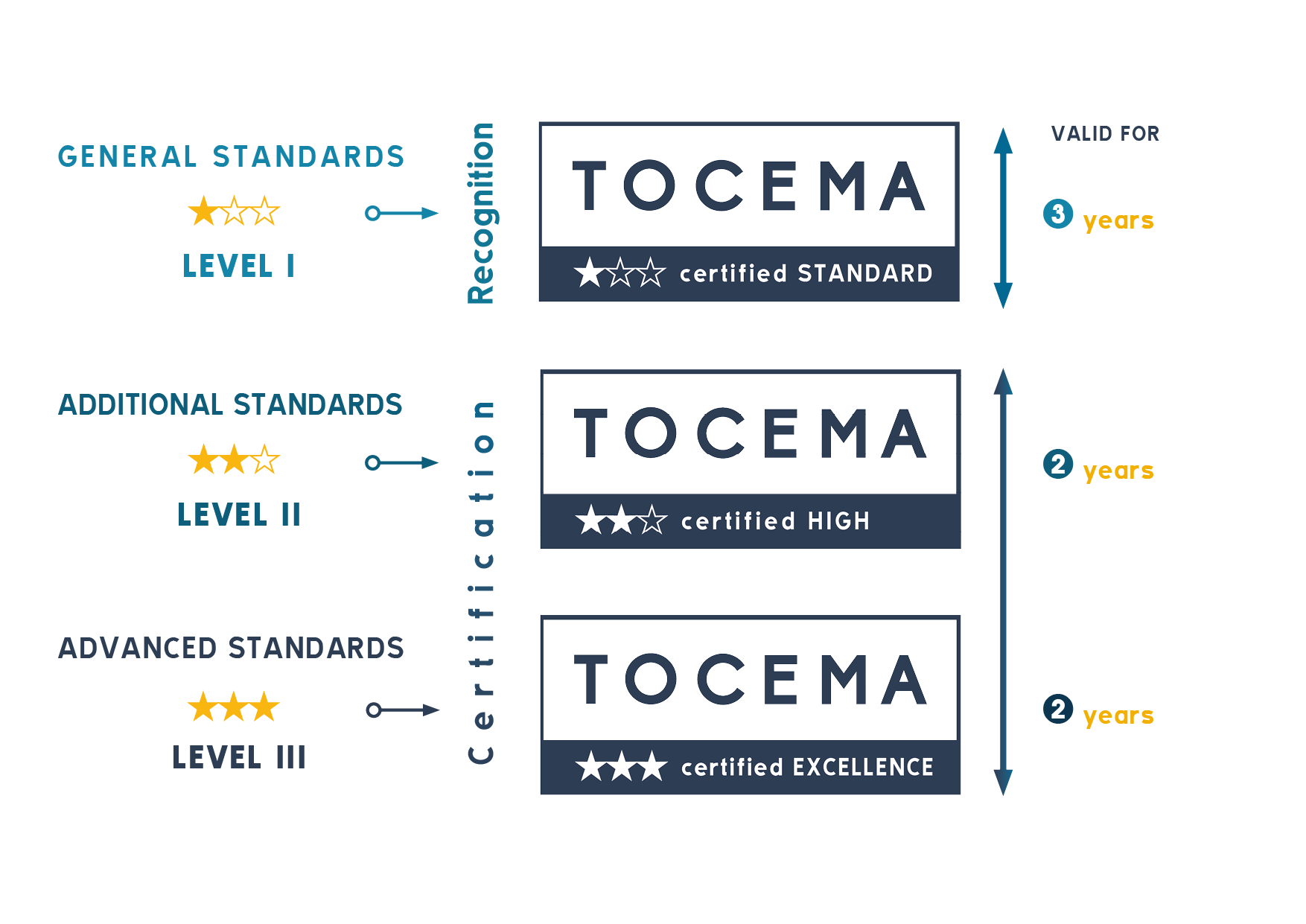 Why apply for a Quality Mark ?
A Quality Mark :
ensures qualification to certified standards of town centre management ;
allows identification through the Quality Mark logo as an initiative committed to providing quality services ;
guarantees quality services to private and public partners ;
eases search for funds ;
gives access to a worldwide network of town centre management initiatives.
How to apply?
To be awarded Quality Marks I/ II or III and to be able to display the corresponding logos, you need to demonstrate that you meet the requirements attached to each one of the three (standard, high and excellence) levels.
Each level is sequential, meaning that you may only apply for the certification process required for Level II - High and, eventually, Level III - Excellence Quality Marks if your TCM initiative has already gained the Standard Quality Mark.
Level II and III of the quality mark are certified ISO 9001.
If you want to obtain a Quality Mark and be identified as an initiative committed to quality, start the process now ! Ask your national Town Centre Management association for the application form.
If there is no national association in your country, please contact us directly.